Published January 2020.

Please report any broken or expired links to .

All content copyright © louisferreira.org.
 
 
Happy New Year!
This is our 11th year of monthly parties at Ferreira Fest! As usual we check in with Louis Ferreira on the 20th of the month and get all the news about his friends and chosen charities as well. We've got our exclusive Reading Series, screen caps and this year's Birthday Project! Grab an age-appropriate pineapple cocktail at our virtual bar and come on in!

THE 2020 BIRTHDAY PROJECT
Please send in your birthday project submissions now!
Louis' birthday is on February 20th, which is why Ferreira Fest happens on the 20th of the month. It's time to get ready for the big date! The deadline is February 1!
Everyone is welcome to participate. Please check out the Birthday Project Page for details! It's super-easy and won't take more than a minute!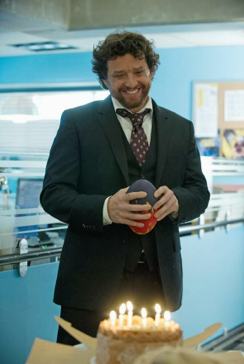 CHARITIES NEWS

Ability Online
Ability Online provides a safe online environment for children and young adults with disabilities. They also have a special fundraising program called Ability Gives.
Ability Gives contributes to life changing experiences in children and youth with disabilities by helping families acquire necessary equipment/aids.
Having a child with a disability brings a unique set of challenges to parents, from learning how to manage their health needs to wanting to help them achieve their personal best.
It's a 24/7 undertaking! And then you add in all the "extras", the adapted equipment, specialized seating, therapy, writing aids etc that quickly drain financial resources.
While there are some financial supports available, the full cost is not always covered or a family may not meet all the eligibility requirements, and it is that amount that may prevent a child from getting what he/she needs to be as self-sufficient as possible.
For information about the grant program and eligibility click here.

Since launching Ability Gives in March of 2012, they have given the gift of independence to more than 190 children. They have given a voice to children who are non-verbal, independent mobility to those who can't walk, and great joy to those who just want to experience life like other children by way of adapted bikes, swimming aids and seating systems.
You can always contribute to the general fund for Ability Online so the money goes wherever it's needed most. Click on the logo below and follow the instructions – it's easy and quick.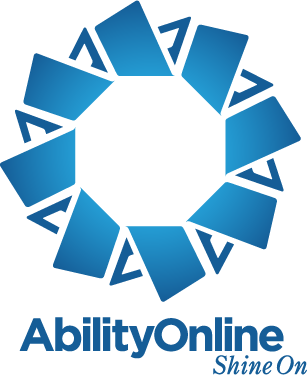 Project Limelight
Please consider donating to Project Limelight. Your gift will go a long way to ensure that Project Limelight continues to provide high quality service, care and education to youth in our community. Your support helps us to provide a safe environment for children through participation in the performing arts and allows us to serve nutritious snacks and healthy meals to our participants. Project Limelight participants receive mentorship, encouragement and inspiration from professional actors, directors, dancers, singers, costume designers, filmmakers and musicians while pursuing their mutual goal of a theatrical performance. Project Limelight offers the program, at no cost, to children and teens living in Vancouver's Eastside.

We believe that every young person deserves their moment in the limelight. Please help us create magic in the lives of children.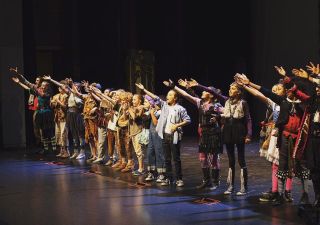 If you would like to support Project Limelight and receive a charitable tax receipt please click on the logo below.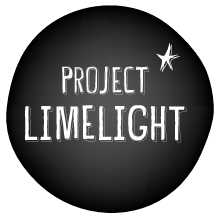 Haven Toronto
Haven Toronto was featured in a podcast with "Marion Kane, Food Sleuth"!
Haven Toronto: Hot Meals and a Warm Welcome
December 25, 2019
Marion Kane writes: "Haven is just that: it's a downtown drop-in open 365 days/year offering hot meals and a warm welcome to marginalized men ages 50+. Lauro Monteiro, Haven Toronto's Executive Director, has a steely determination and a compassionate heart. I visited Haven to chat with Lauro and discovered how he cultivates hope and humanity amid Toronto's cruel housing crisis. But first Scott, a panhandler briefly shares his story."
Check out this month's eMagazine which is as always chock full of useful information and fascinating stories. This month it debunks the myth of Blue Monday, which is supposedly the day when the most suicides happen, as well as common misconceptions about homelessness and poverty.
If you want to make an immediate difference please go to the Shop & Share site; anything you purchase there goes directly to an elder homeless man in need. It's as easy as any other online shopping site except that you're shopping for a good cause!
Of course you can also give to the general operating fund of the organization by clicking on the logo below. Please note that you will be linked to our very own donations page which still bears the former name of the shelter – The Good Neighbours Club. Your donation will still arrive at Haven Toronto.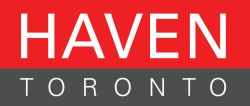 The Children's Aid Foundation of Canada
The Children's Aid Foundation of Canada helps kids in care go from surviving to thriving.
The Children's Aid Foundation of Canada is the country's leading charity dedicated to improving the lives of children and youth growing up in the child welfare system. Together with a community of dedicated donors and supporters, they are helping them move from surviving to thriving, and empowering them to break the cycle of abuse and neglect they were born into through no fault of their own.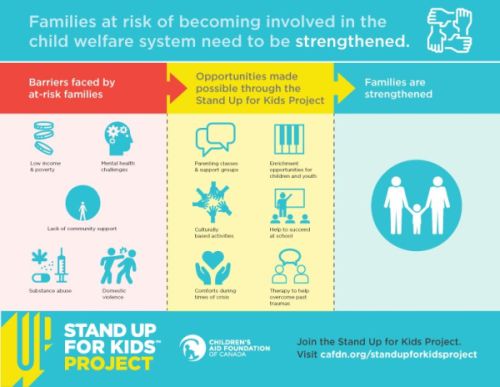 This is Canada's leading national charity dedicated to improving the lives of children and youth in/from the child welfare system. They strategically raise and grant funds, and develop programs that are delivered in partnership with 74 child- and youth-serving agencies across the country, with the objective of reaching the unique and diverse population of children and young people involved in child welfare. They fill the gaps between what the government is able to provide and what vulnerable young people need to move confidently forward and create a bold vision of success for themselves.
But they can't do it alone.
Join them in taking a stand for kids. Click on the logo below to make a donation. Every penny helps!

S.W.A.T.
Louis' latest episode of S.W.A.T., Bad Cop, aired last week. Scroll down for screen caps!
His recurring role ensures occasional guest roles in the series. In Season 3 there will be three more episodes featuring his character William 'Buck' Spivey. At this point it's episodes 15, 17 and 18, but due to editing this can always change.
Follow us on Twitter for TV alerts for upcoming episodes!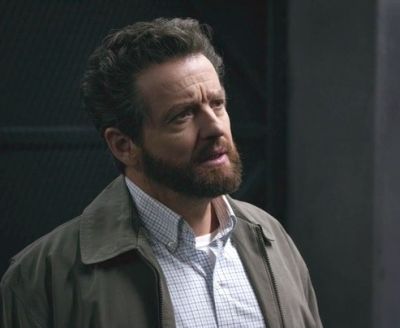 SEAL TEAM
Louis has at least one more episode on SEAL Team where he plays the recurring role of psychiatrist Dr. Conners.
At the moment that's episode 15, but just like with S.W.A.T. this could change according to the final edits, so keep in the loop by following us on Twitter for updates.

SCREENCAPS
This month we have 256 screen caps from last week's Season 3 episode of S.W.A.T. Bad Cop.
Louis plays the former leader of the S.W.A.T. team William 'Buck' Spivey. Team member Street is caught between his duty to S.W.A.T. and his commitment to his foster brother, Nate, when Nate is ensnared in a criminal enterprise that could ruin them both. Also, the S.W.A.T. team goes after a ruthless crew that uses deadly force while stealing from card casinos, and Buck approaches Deacon to partner on a private security opportunity. Here is a direct link to the album:
https://ferreirafestscreencaps.shutterfly.com/pictures/41588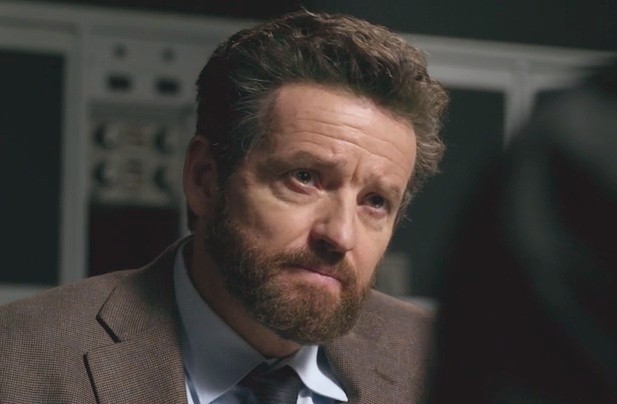 THE NEW READING SERIES: MR. MUGS – TAKE A PEEK!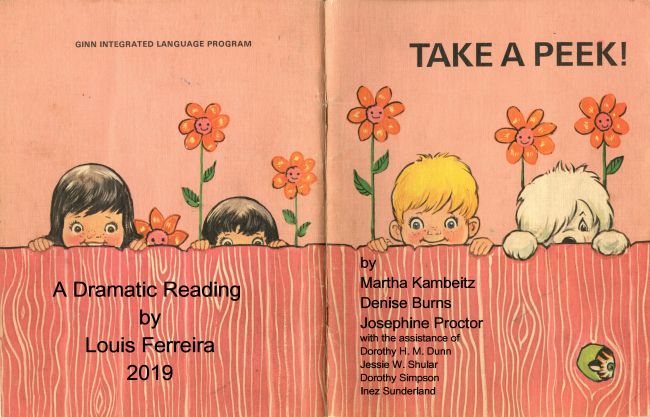 The third monthly reading series continues in Mr. Mugs – Take A Peek! by Martha Kambeitz, Denise Burns and Josephine Proctor. It is almost identical to the volume Mr. Mugs – Peek In Please! except for 11 pages which served as non-religious substitutes for the bible stories.

Louis credits the Mr. Mugs books series with helping him to learn English at a very young age. The Mr. Mugs books have been out of print for many years but occasionally you can find them on eBay, Amazon Marketplace or various other antique book dealers.

You can listen to the book readings under the Reading Series Tab.
This month's issue is Chapter 5 of Mr. Mugs – Take A Peek.

DRAWINGS
Here are some self-drawings Louis has shared recently. Enjoy!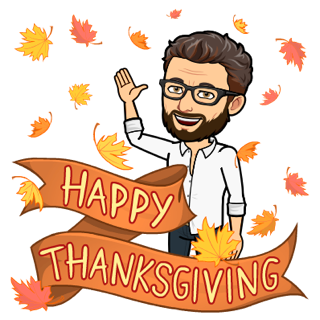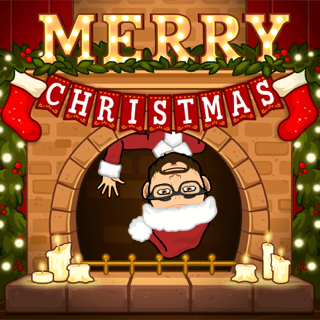 IN MEMORY
You may have heard on the news that actor Stan Kirsch has tragically passed away earlier this month. Stan was best known for playing the role of Ryan Richie on the series Highlander. He will be remembered as a kind, gentle and loving person, a successful actor and a talented teacher and coach.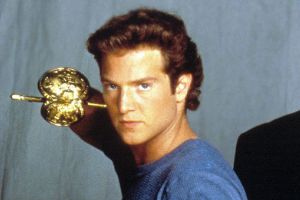 FRIENDS NEWS
Franco Lo Presti
Franco recently visited with Louis and Jackie and they had a great time together! Here are some photos from their adventures.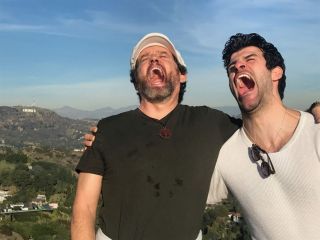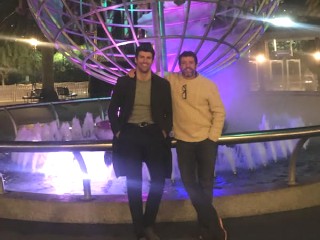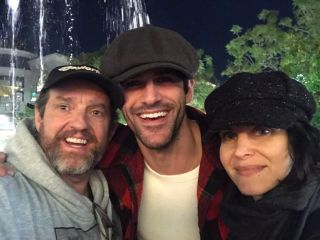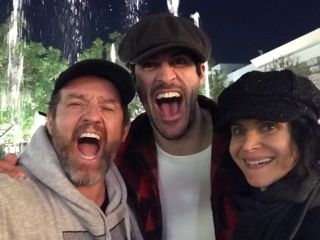 Alaina Huffman
What do ROLLING STONE, COSMO, VULTURE, HARPERS BAZAAR and BLOODY DISGUSTING have in common? They all chose Alaina's recent movie The Perfection as one of the best horror films of the year! Congrats Alaina!

The Affolter Brothers
New music video released! Watch the powerful Buried Alive by Krystle Dos Santos now and share it widely! Let's keep the conversation going on how to end domestic violence, not only here in Canada but across the globe. Together, we can break the cycle.
From the 2020 album BLOOM|BURN by Krystle Dos Santos, Buried Alive is a call-to-action awareness video about domestic violence. Directed by Thomas Affolter with co-collaborators, Dixon Transition Society, Buried Alive brings to light the harsh realities that many people face in abusive relationships, with the message that "you are not alone".
Watch the video right here now!

Mika McKinnon
Mika about Mika:I try to keep people safe from disasters. I help rocks tell their stories. I find ways to support stories of imaginary worlds.
Not everything I do looks like science. I'm still a scientist.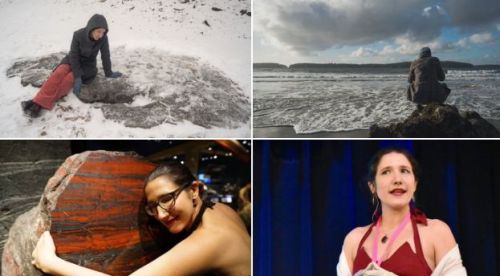 Mika published a new article on Gizmodo – read it here: In Space, Yesterday's Coffee is Today's Coffee
When every gram lifted into orbit costs a fortune, "Reduce, reuse, and recycle" becomes more than just a trite saying."

Sawyer Ferreira
Sawyer has joined the Carleton Improv Troupe! Check them out on Facebook, Twitter and Instagram! And if you find yourself in the Ottawa area be sure to join them every Tuesday and Thursday night 6 – 8pm!

Jennifer Spence
Jen's current series Traces on Alibi Channel is now available on demand on Sky and Virgin.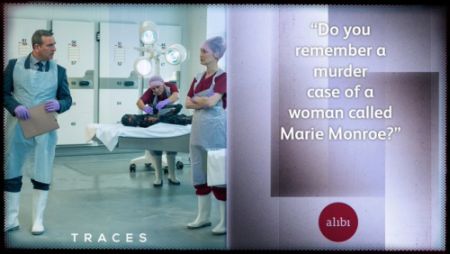 Bradley Stryker
Bradley posted sad news:
This is easily the hardest post I have ever made… My family regrets to tell you that we lost my mom, Beverly Stryker, this week. For those of you that knew her, you know she brightened every room she walked into. There is not a human being that met her that didn't benefit from the openness of her soul. She was a genuinely loving human being that brought laughter and love to every person that was lucky enough to know her. In truth, to say that we are heartbroken would be a gross understatement. My mom was a unique human being that will be missed by countless people and the world will truly never be the same without her in it… but alas, this is how life works, and thus we will come together as a family and give each other the strength necessary to get through this. "Wherever a beautiful soul has been there is a trail of beautiful memories." (author unknown)

When you get past the tears should they come, it's our family's wishes that you find a way to celebrate your time with her. Memories of what a special human being she was. For we all know that it would have been her wishes for us to remember her laughter and love above all. Celebrate the life of a mother; a wife; a sister; a grandmother; an auntie; a friend; a best friend to the most fortunate of us; a confidant; a pillar of strength; a deep well of undeniable love; and a light that this world may now physically be without, but for those us that choose it to be, an angel who we will forever be watching over us with a smile and a hug should we so need it — for that is truly who she was, and how she would want to be remembered.

We love you momma; our devastation is beyond words; and you will be forever be in our hearts…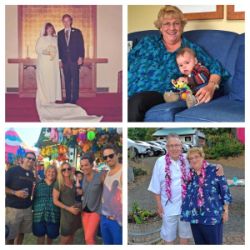 HEALING BODY ART

Every month Vancouver artist Nicole Pilich shares one of her henna creations with Ferreira Fest. Please visit her website for lots more photos and fascinating facts and information about this ancient artform. And if you find yourself in Vancouver – visit her studio and treat yourself to some Healing Body Art made just for you.
This month Nicole writes:
"Jagua is a natural dye which stains the skin blackish blue. Jagua comes from the fruit of an Amazonian tree, which when unripe causes the stain to skin. I love the ability to produce a safe and natural temporary tattoo for my clients. Natural Henna stains brown and many clients want a darker blacker color, which has been achieved using a dangerous mixture of black chemical hair dye and henna, usually referred to as black henna. The problem with black henna is that it can cause painful and scarring burns, and possible anaphylaxis. For this reason I recommend that people only use natural brown henna or Jagua. Both last about 1-2 weeks and are safe and beautiful."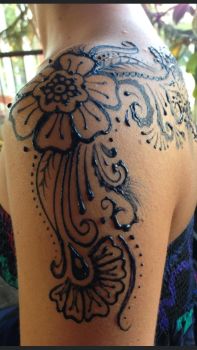 And that, dear Friends, is about it for this month! Thanks for visiting often! Be sure to follow us on Twitter for all the Louis news you can handle and TV reminders!
If you have comments, questions or suggestions, there are many ways to make your voice heard:

1. Visit the Forum and start a discussion or participate in an existing one. Signing up is easy and hassle-free but not required for visits, and nobody there will send you spam or unwanted emails.

2. Leave a note in the Guestbook. Guestbook notes will get a response via email if available.

3. Contact or any other staff member. Everyone is listed on the Contact Page. If you have any questions that you need answered, email is the way to go!

We are always looking for volunteers who want to contribute, and there are perks associated with being a correspondent or staff member! Want your own email address at louisferreira.org? Contribute – it's that easy.

Please remember: all content of Ferreira Fest and indeed this entire website is copyright protected. That's what the note on the bottom of each page says. It means that you should never re-post anything you find here elsewhere. If you absolutely must do so please contact first so we can work things out. We all work for free here, and we all work very hard, and it's just not fair if you steal stuff and claim it as your own. Your mom/ dad/ parental unit/ teacher already told you as much. Please play by the rules.

We hope to see you all next month!