The 2022 Birthday Project
The 2022 Birthday Project is now complete.
This year our Birthday Project was a clothes line with t-shirts decorated by you! Each t-shirt generated a $.10 donation for our charity Haven Toronto, the only daytime shelter for elder homeless men in Toronto. The t-shirts are little paper shirts that were put on a twine clothes line with miniature clothes pins.
Here are some examples: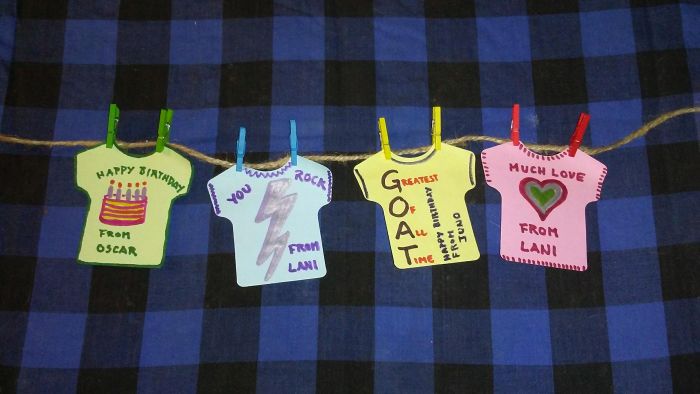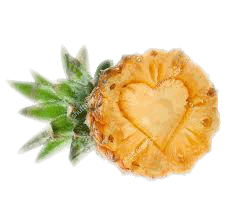 Here are some photos of the 2021 Birthday Project, a light garland with 100 small lanterns decorated by Louis' friends, and of Louis with his birthday gift.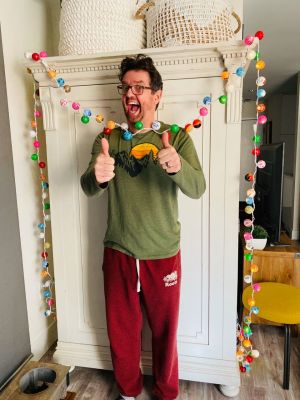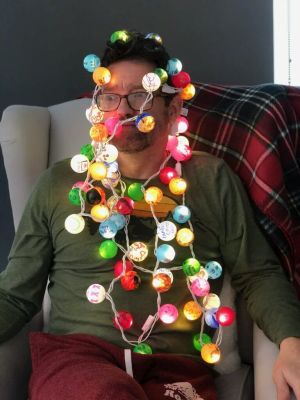 Here is Louis with some of his birthday projects from the last few years…